About
Hands-on, successful Software Architect with decades of verifiable success leading teams in delivering appropriate technology solutions for cloud centric products. Comprehensive knowledge of platform development, enterprise architecture, agile methodologies, cloud services, and web-based applications. Innovative change agent with a unique mix of high-level technology direction and deep technical expertise.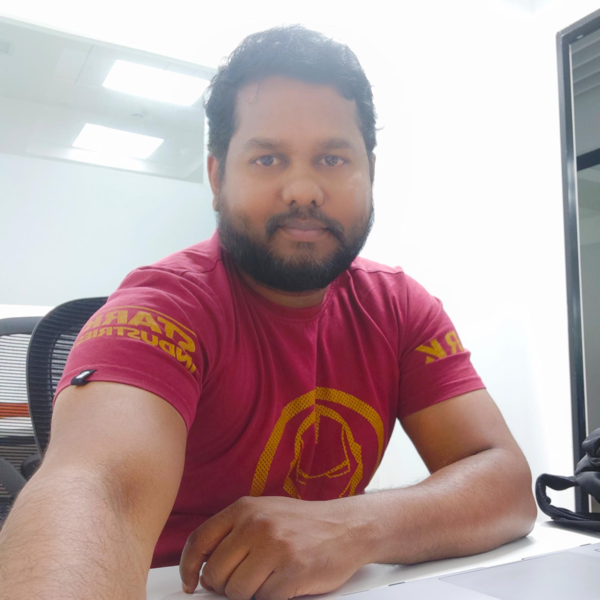 Solutions Architect & Devops Enthusiast.
"It's not who you are underneath, it's what you do that defines you."
-- Bruce Wayne (Batman Begins)
Birthday:

Some day in Feb,Yes Aquarian

Website:

www.dipeshrane.com

Phone:

+91-9850341496 | +91-7028031496

City:

Pune, India
Age:

Just a number

Degree:

Bachelor of Engineering (I.T.)

PhEmailone:

gmail@dipeshrane.com

Freelance:

Available
Awards & Achievement
CSAT Hero Award Centric Software
Saved 35K USD per year for customer, by suggesting cost optimizations proactively
CSAT Hero Award For Souqh.ca
Delivered MVP in 6 months by leading dynamic team
BU Pillar Award for BU Serverside DevOps QA (SDQ)
Mentorship Award For training over 180+ professionals in K8s,Microservices,DevOps
AWS Advanced Tier Partnership
Worked as APN lead and nurtured AWS practices across organization and helped organization to gain AWS Advanced Tier of partnership.
AWS SaaS Competency
Lead the effort to win SaaS competency status for Excellarate.
Skills
Live as if you were to die tomorrow. Learn as if you were to live forever." — Mahatma Gandhi
Solutions Architecture 100%
Java/J2EE/Spring Boot 90%
Cloud Native Development 90%
Containers/Docker/Kubernetes 80%
Agile Product Development 80%
Resume
Sumary
Dipesh Rane
Solutions Architect,Excellarate India Pvt. Ltd. 07/2012 - Present
Lead the DevOps & Cloud practices across Excellarate.
As part of pre-sales cycles or POC delivery, creating solution architecture, heuristics, and designs for new solution approaches.
Execute demos for end customers and internal sales and marketing team members.
Providing techno-functional guidance to the project team and synchronizing architecture work with the teams.
Working as AWS APN Partnership Alliance Lead.
Verify stability, interoperability, portability, security, scalability of the system architecture.
Responsible for hiring/assembling right team for kick starting new engagement.
Prepare the technical responses to RFPs and other documents as required.
Create Logical and Conceptual Solution/Architecture for programs and epics.
Evaluate current or emerging technologies to consider factors such as cost, portability, compatibility, or usability.
Monitor system operation to detect potential problems. Experienced in establishing, measuring, and meeting service level agreements.
Education
Bachelor of Engineering information Technology
2001 - 2006
D.Y.Patil COE, Pune
HSC - Maharshtra Board
2001
S.M.Vidyalaya, Pune
SSC - Maharshtra Board
1999
H.A.School, Pune
Organizations
Excellarate Softtech Pvt, Ltd Pune
July,2012 - Present
Solutions Architect
Quinstreet India Pvt, Ltd & Pune
June,2008 - July 2012
Senior Software Engineer
Redknee Inc. Pune
May,2006 - June 2008
Software Developer
Publications
Path to SaaS Updates/Upgrades
Monitoring and Alerting for SaaS Deployments
IaC in SaaS World
Professional Experience
PPS Data - Solutions Architect
01/2022 - Present
Excellarate, Pune-Hyderabad
PPS Data is a company offering 340 B drug programs for multiple covered entities and pharmacies in the US. The current architecture is a monolith application processing 3 million tx/day and has multiple integrations to ingest data. The current architecture is not capable of supporting its future market growth plan.
Responsible for entire architecture for designing centralised services platform.
Interacting with architecture board for choice of technology and tool to support proposed design.
Creating POC for new solutions and educating team member to adopt the POC designs.
Leading development team of 30 developers who are building new micro services for proposed solution.
Souqh.ca - Solutions Architect
09/2020 - 01/2022
Excellarate, Pune
Souqh is a marketplace platform for realtors, home buyers, lawyers, financiers where everyone can collaborate under one platform. The platform allows users to enjoy the automated workflows encountered during the home buying journey. The platform allows end-users to securely share sign documents, collaborate using audio-video calls & real-time chats.
Lead team of 14 Software professional to build the MVP of Marketplace platform for Souqh.
Played the role of Solutions architect and participated in design finalization, technology stack finalization, 3rd party integration & vendor selection.
Active participation in coding, unit testing, design discussion, sprint planning.
Professional Experience
Multicloud SaaS Deployment Tool - Centric Software
04/2015 - 01/2021
Excellarate, Pune
Centric software is the leading PLM software provider for the fashion & apparel industry. Centric was hosting their all clients in their private data center. Centric wanted to move to the public cloud with automation. SaaS deployment tool allows end-users to deploy the microservices-based application on AWS, GCP cloud. It also allows to carry out automated annual upgrades to deployed solution.
Lead the team of 6 professional to built the product from scratch & enhancement over 6 years.
Played the role of solutions architect for product and participated in finalizing the design, technology stack. Participated in active development and design reviews, code reviews, unit testing.
Created CI/CD pipelines for automated deployments. Containerized all services for automated deployments. Integrated all infrastructure & services with Nagios for live monitoring and alerting. Created terraform scripts for automating infrastructure components.
Soceana
04/2014 - 06/2015
Excellarate, Pune
Soceana is a web platform for creating donation campaigns that corporations, philanthropists and NPO can use. This platform allows corporations to create donation causes, set targets for donation campaigns, and track those targets in real-time. Philanthropists can search for causes and donate to causes using the Soceana platform. The platform allowed users to track their donations and reward them through the loyalty program.
Lead team of 5 Professional to build and deliver the Soceana platform.
Played the role of solutions architect to lead the efforts of designing platform solutions, participated in conducting design discussions, code review, unit tests.
Implemented Well architected framework to deploy the solution on AWS cloud. Implemented CI/CD pipelines for all participating services and front end.
Paywize
08/2013 - 04/2014
Excellarate, Pune
Paywize is mobile application built for peer to peer money transfer using secured PVC (Paywize verification code). Paywize allowed users to securely link their bank accounts using stripe allowing parties to transfer money without knowing bank details.
Created MVP in 4 months for the client. Actively participated in coding the entire backend, design reviews, and Digital ocean deployments.
Fuelquest
07/2012 - 07/2013
Excellarate, Pune
Fuel quest is the inventory management tool for fuel stations and organizations in the USA. The tool allows effective inventory management of the fuel under any given site. It also helps operators to predict the sales data based on historical usage so that they can plan their inventories more accurately and increase the margins.
As a Lead member of the team was involved in design discussions, coding, unit testing, peer code review, estimation.
Requirement Gathering traveled onsite twice to kickstart new modules by closely collaborating with stakeholders. Created entire product backlog for new modules.
X-Engine One Platform
08/2008 - 06/2012
Quinstreet Ind Pvt,Ltd, Pune
Xengine is the core product team of Quinstreet India which involved a team of 8 developers from India and 6 Developers from the US. The main responsibility of the team was to design and deliver in-house products which QS customers and developers of other category teams can utilize.
QA Genie It's an test automation tool designed for QA engineers across Quinstreet. I was responsible for designing and developing a reporting tool which can compare production and non production result to help QA Engineer to deliver testing result in faster and reliable way.
Sitegenie is a content management and data management tool for all Quinstreet client details. The tool takes care of persisting/managing data for almost more than 10K clients. As Sitegenie support engineer, my responsibility was to handle all issues reported by developer/ business users of the tool and support ongoing enhancements to the tool.
QMP Quinstreet media platform is the recent development of the QuinStreet product team. From India, 3 developers including me were working on this product. The idea behind this product is to create advertisement campaigns for clients which will be hosted on all QuinStreet properties across the globe. Quinstreet holds more than 1500 mid/large-size websites. These campaigns will be displayed based on some intelligence algorithm that decides on which page campaigns should be displayed. I was involved in creating a tool that will help users to create and manage their campaigns. This tool is similar to Google paid advertisements.
TCB - EMG
05/2006 - 08/2006
Redknee Inc, Pune
EMG is a complete solution for real-time rating and charging of SMS. I was a dev owner for some of the products in EMG like SMSB, SMSSF(store& forward), SMSMO and SMSMT, Bulk loading tool for converting prepaid subscribers to postpaid and vice versa.
As dev member of team actively participated in scrums for delivering assigned features and dev tasks. Participated in effort estimation, code review, unit testing.
Also got opportunity to deploy solution onsite for customer Digicel Fiji.
Testimonials
During my professional career, I got the opportunity to work with the greatest minds in the industry and it was always an enriching experience to learn from everyone.
Dipesh embodies superb blend of core desirable attributes of a tech leader: hands-on technologist, mentor to other junior professionals, and an unwavering can-do attitude. Also, he has a wonderful sense of humor and is a talented stand-up comedian! All in all, Dipesh is an all-round delight to work with!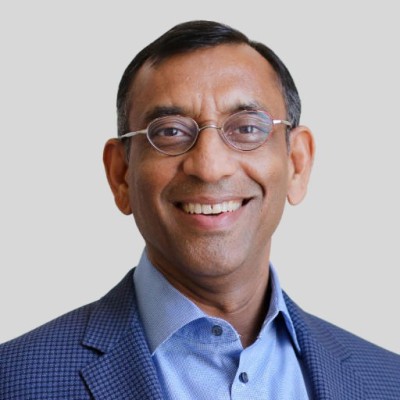 Hemant Elhence
Saas/Enterprise Software Leader (Founder | Investor | Advisor | Board Member)
Dipesh has been an absolute pleasure to work with and a fine leader not only in technical realm but also when it comes to strategic planning and communication. Right from a young age he demonstrated excellence by picking up the toughest tasks on the board and seeing them through, while displaying skills of unblocking himself by co-ordination, communication and fair assumptions. He has grown leaps and bound to transform into a technology leader by not only early adopting cloud native Java microservices and devops practices, but also coaching, mentoring and educating his subordinates, peers and leaders alike. He is an impeccable judge when it comes to distinguishing between fad and non-fad in technology realm. A team man at the core, I would highly recommend Dipesh if you are looking for a technology leader who lives and thrives on building teams and delivering value to his teams and customer alike.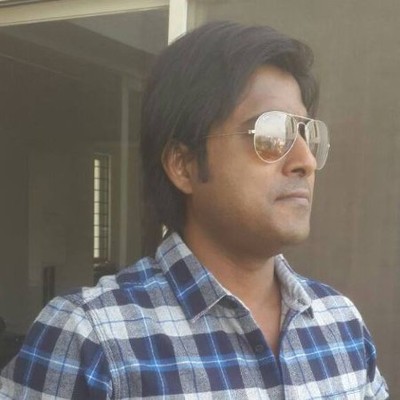 Johnson Abraham
Principal Software Engineering Manager at Cloudreach
Dipesh is a highly skilled developer who excels both at technical development and project management. He is very detail oriented and has broad technical understanding which makes him very effective in project delivery. I would highly recommend working with Dipesh again for future projects!

Aneesh Kumar
Senior Director, Digital Solutions & Strategy, at Epsilon
Dipesh is brilliant and fun to work with as well. He is an emerging leader in the Cloud space, and adds value to every team and client he works with.

Florence Lowe
Founder & CEO at Alpha Genesis LabsFounder & CEO at Alpha Genesis Labs
Dipesh has been our go to resource for architecting our AWS based application infrastructure. Having had the pleasure of working closely with him, I have to say that I am extremely impressed not just by his outstanding technical skills as a solution architect but also his skills at quickly grasping the business context and stated / unstated requirements, and articulating his ideas in a manner that even non-IT business folks are able to understand and appreciate them. He is, without doubt, a top-notch consulting professional.

Abhay Mathur
Innovator and Problem Solver | Technology and Business Process Expert
Dipesh is an excellent consulting resource for his deep knowledge of AWS architecture and building the right infrastructure design that is flexible, secure, scalable and cost effective. His strong ability to execute and solve problems quickly provides clients with confidence that their infrastructure implementation are in reliable hands.

Joe Graci
B2B CEO ♦ Digital Platform & Channel Enabler
In the few years I worked with Dipesh, I found him to be a skillful manager and a strong leader. He adroitly balanced multiple roles: engineering features and functionality as a senior developer, leading a group of talented engineers, and collaborating with cross functional teams in completing committed deliverables. Dipesh brought recommendations on improving efficiency and lowering costs, which made a significant impact on operational expenses. He was open to new challenges, new ideas, and motivated his team with positive encouragement. I highly recommend Dipesh for his leadership and technical acumen.

Parag Pradhan
Senior Product Manager at Zendesk
Very seldom do you come across highly technical talent, that is able to lead a team, manage client expectations, and deliver a project, all while providing a great client experience and keeping the entire team happy. Dipesh is that gem, who not only led our technical delivery, but also acted as the team lead and chief fun officer for the entire project.He is very talented, technically proficient and well connected to solve any complex problem. It was a real pleasure to work with Dipesh and we look forward to building our relationship with him. Would definitely recommend Dipesh to build scalable and robust enterprise solutions

Ahmer Rafiq
Building Canada's real estate + home services marketplace @ SouqhBuilding Canada's real estate
I worked with Dipesh back in 2018 when our company engaged Synerzip for their consulting service. He was tasked to work on something he had not done before and yet he delivered it on time, within budget. I was very impressed by how fast he picked up new skills and how well he worked with people from different teams, and some of them were not easy to work with. While the project ended in 2018, he continued to help whenever we had a need with his own personal time. Dipesh is technically sound and has a great attitude. I would not hesitate to recommend him for any position.
Chen-Chih Tien
BI Architect at Curantis Solutions
Certifications
"Don't find your certificate in the worth, find your worth in the certificate" - Anonymous
Contact
Location:
C-1203, Vastu River Nest, Pune 412101
Email:
gmail@dipeshrane.com